Lock Piece
2016
Lock, Cherry
12" x 5" x8"
Generic Artist Materials Markdown
2016
Poplar, birch plywood, glue, gesso, laser print, oil pastel, oil paint, polyurethane, gel medium, price stickers
8.5"x8"x8"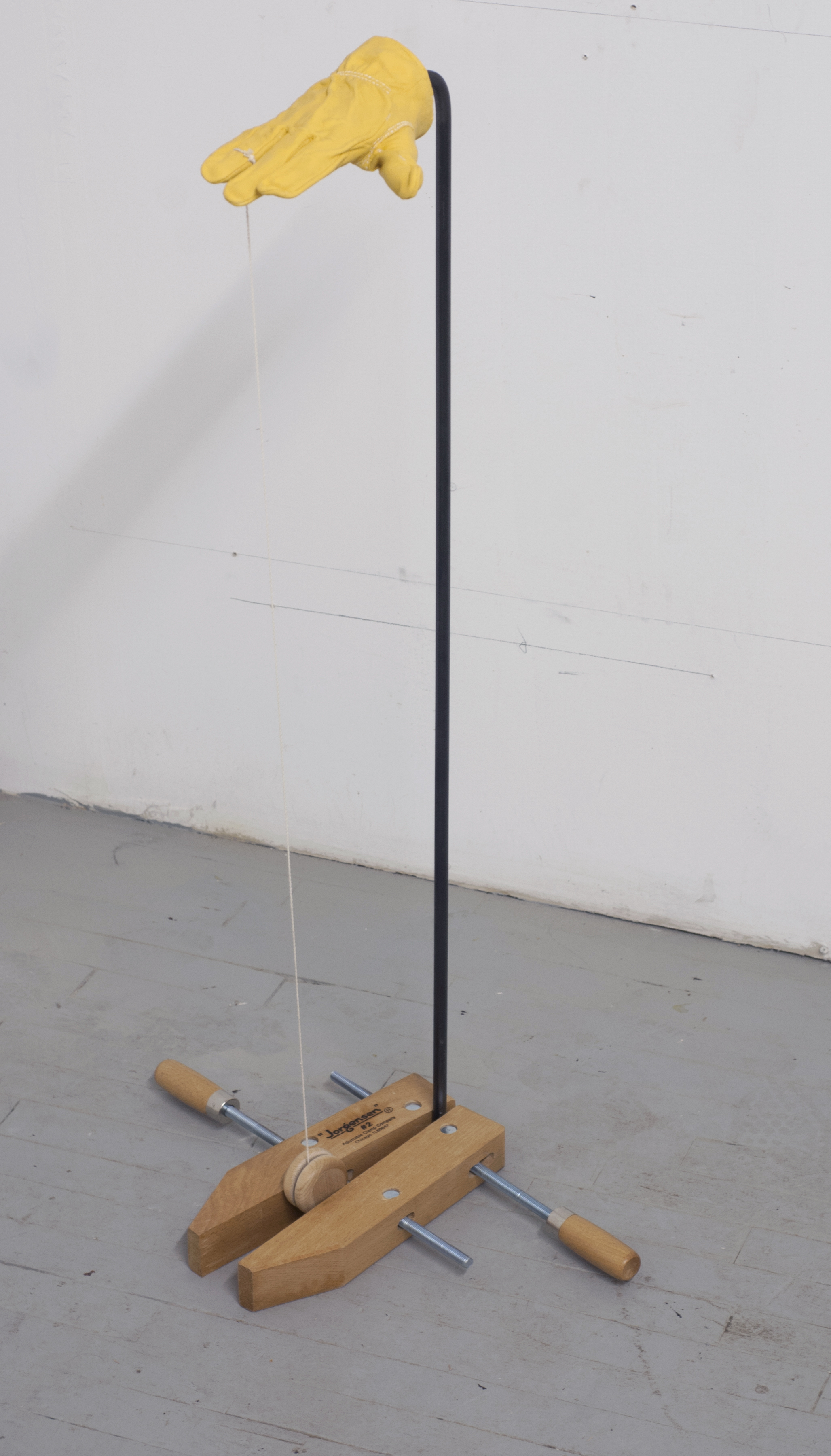 Sleeper
2015
12"x 22"x 43.5"
Plaster, oil paint, wax, steel, wood screw clamp, wood yo-yo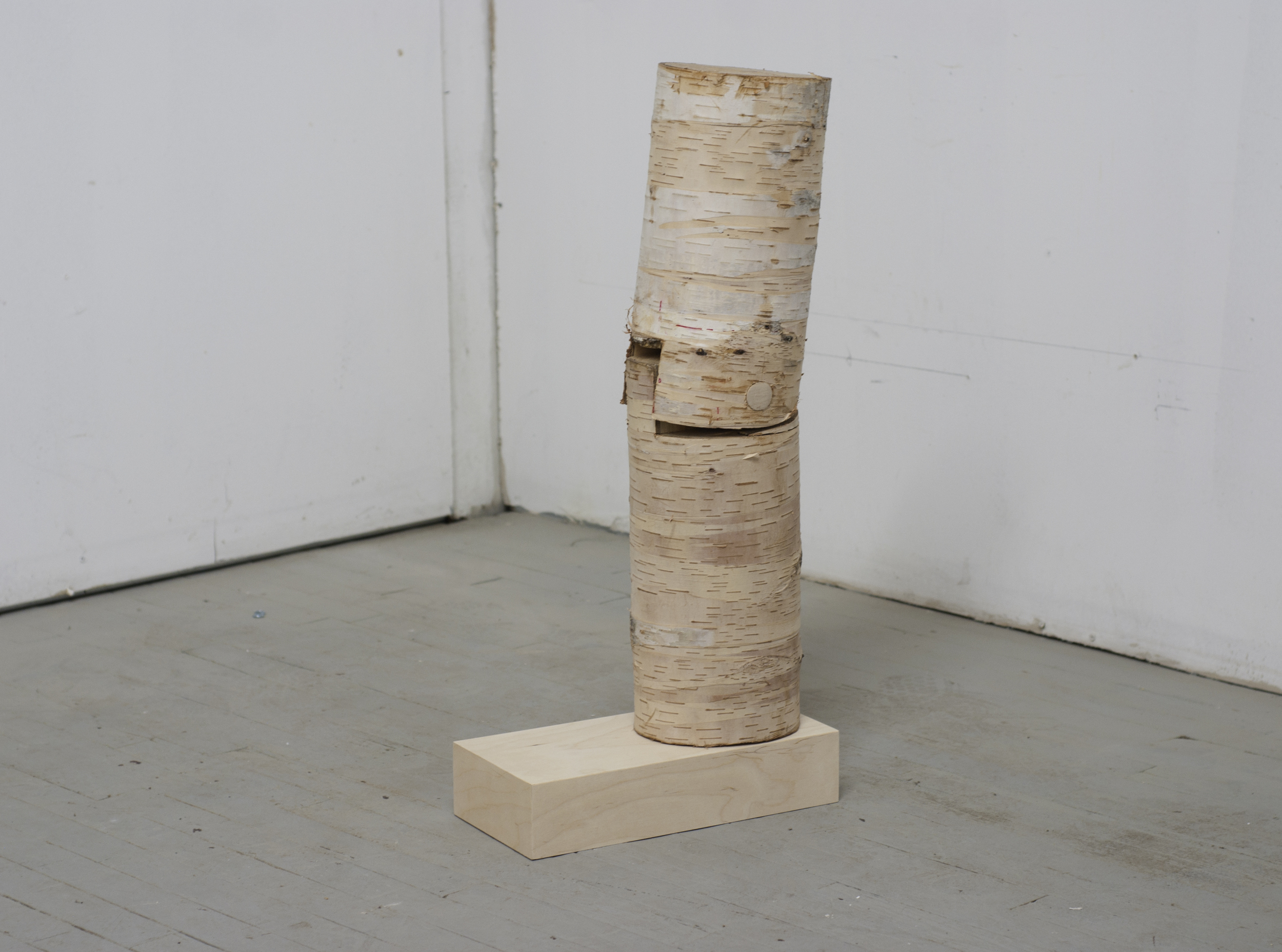 Pinocchio, Leg
2015
14"x 6.5"x 29.5"
Birch and birch plywood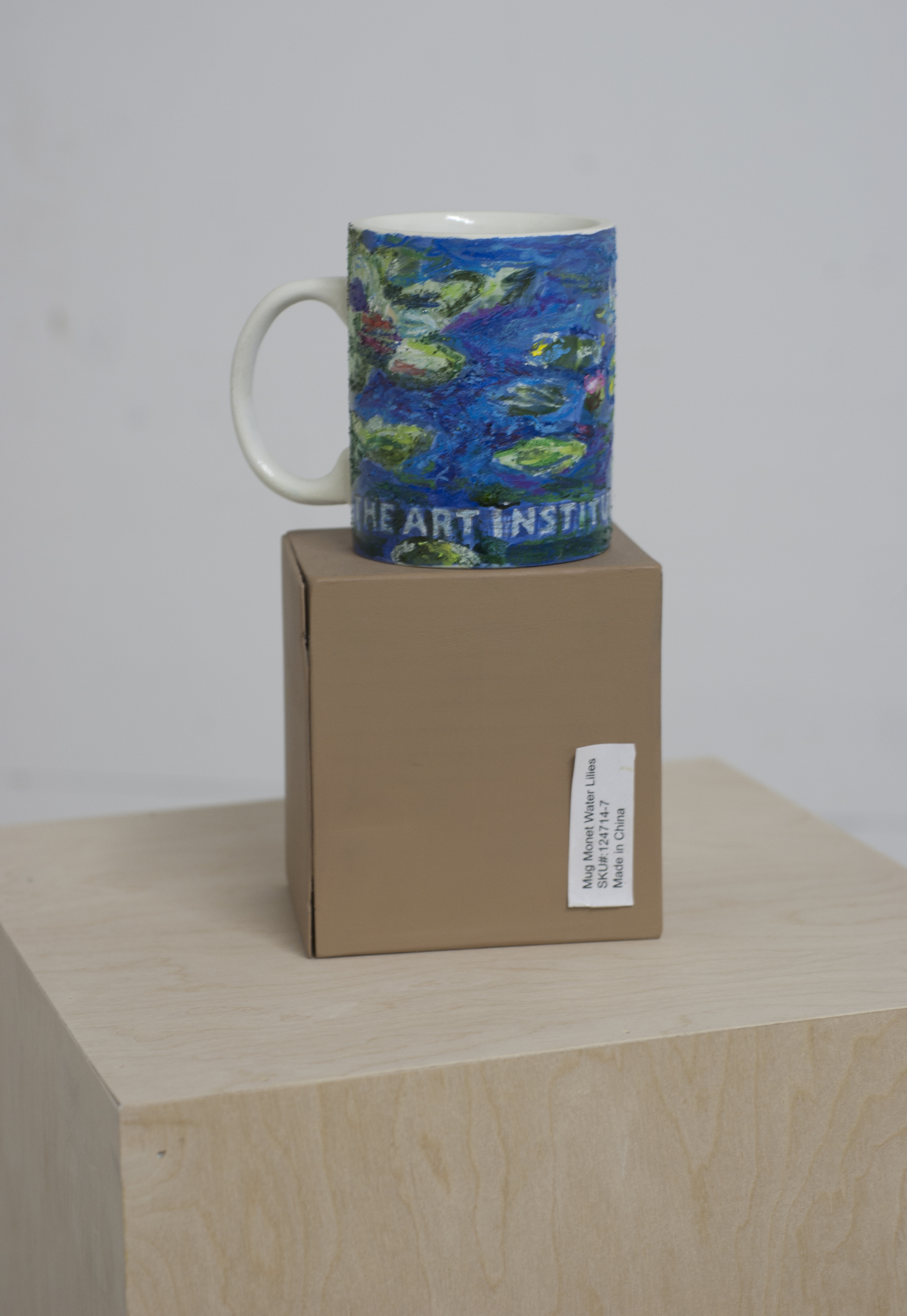 Found a Job (Employee Appreciation Gift)
2015
3.5"x5"x8.5"
Maple, plywood, poplar, spray paint, latex paint, oil, oil pastel, glue, sticker, poly urethane
Pinocchio, Leg
2015
7.5"x 2"x 32"
Oak, maple, dowel, latex paint, stain, polyurethane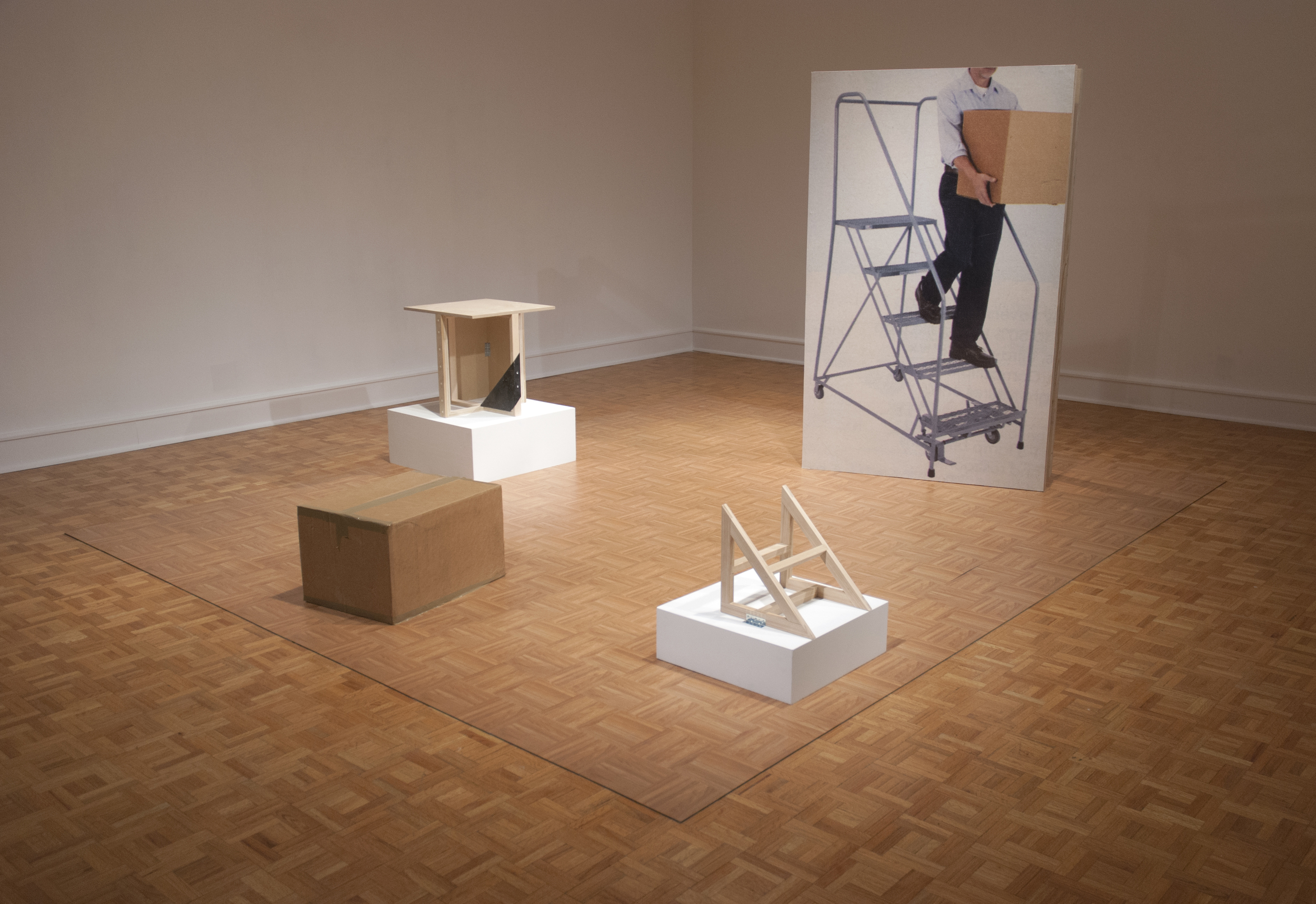 MFA Thesis Exhibition
2015
With:
Floor Piece, Stage, Box, Redundant Construction, and Redundant Construction
Training Video
2015
Video installation at Pariah; Dallas, TX.
12 min video on endless loop, drywall, latex paint, pine studs, spackle, hardware, safety tape, anti-fatigue mat
Shown in conjunction with Pale Imitations: a two person exhibition with Isabella Bur and Olivia Leigh Martin.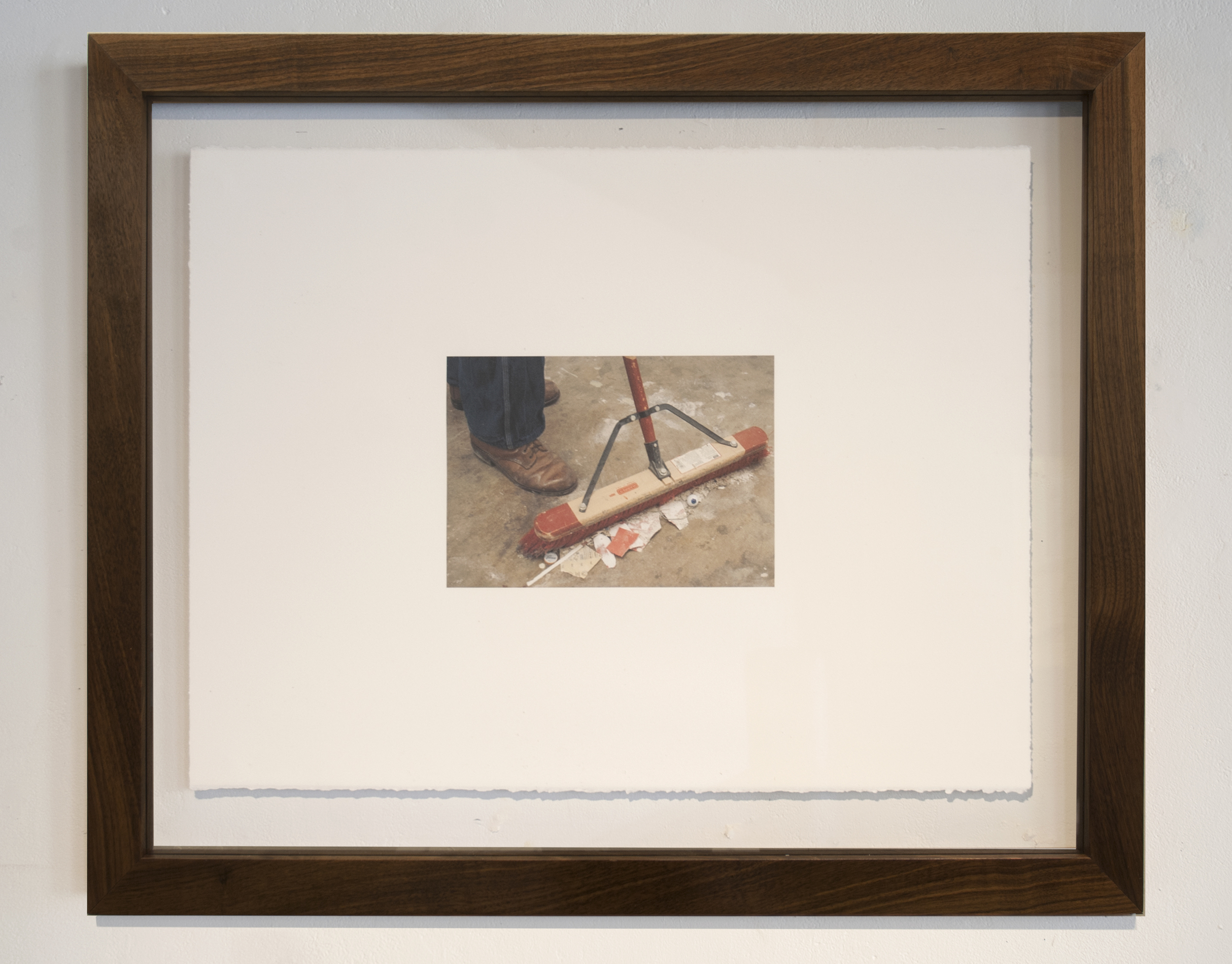 Lesson
2015
30"x38"
Inkjet print on Rives, plexiglas, walnut, teak oil, glue, hardware
Three Chairs
2014
Mahogany plywood, oak, melamine, child's chair, toilet seat, ratchet strap, water cooler, hardware, spackle, glue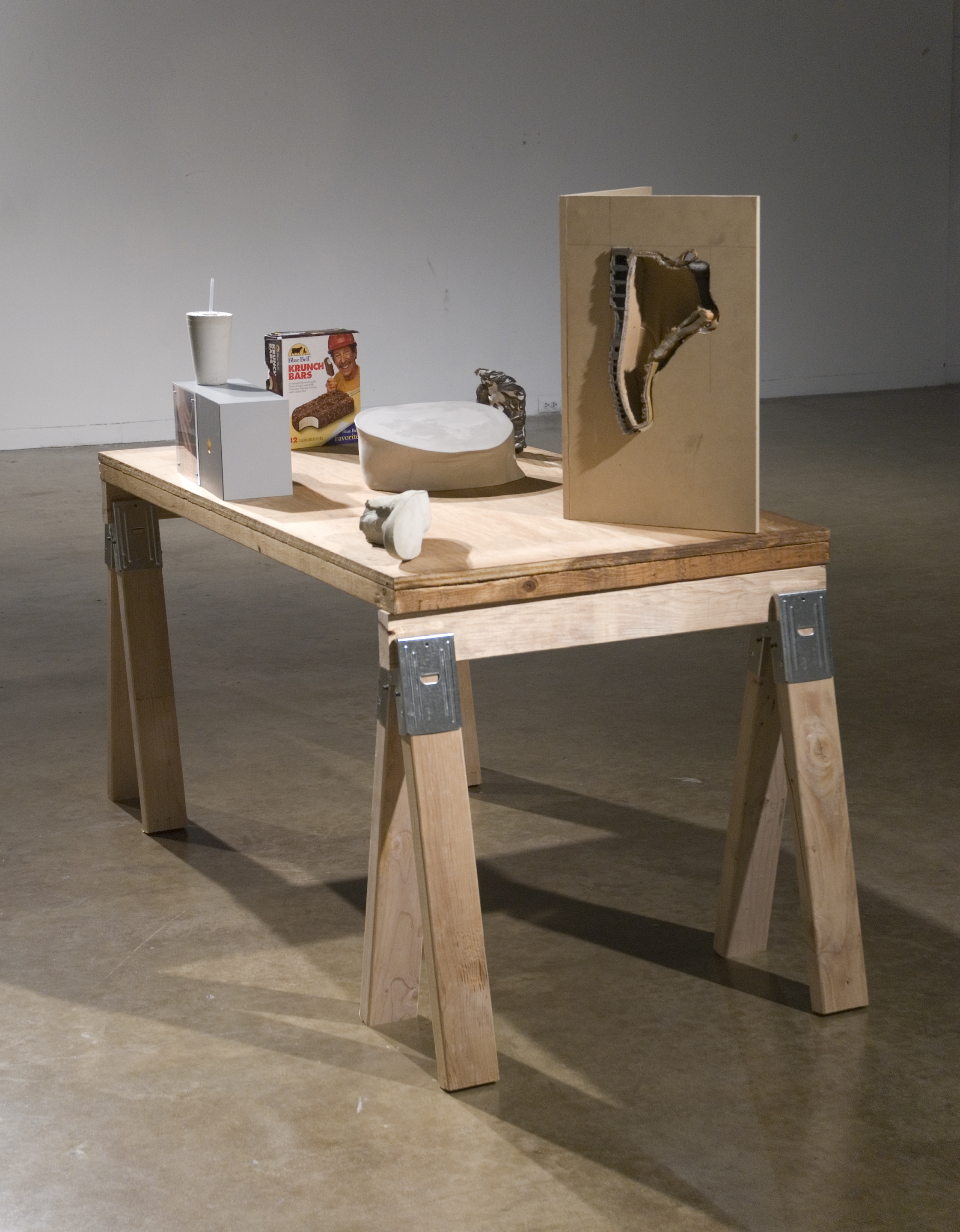 Recliner
2014
58"x30"x50"
Saw horses, pine, plywood, Melamine, MDF, boot, cement, plastic straw, Inkjet print, Plexiglas, gold leaf, plaster, paste wax, bronze, ceramic shell, ice cream box, polystyrene, oil, hardware
Olivewood (Plinth)
2014
45" x 36" x 36"
Inkjet on MDF, inkjet on paper, pine, hardware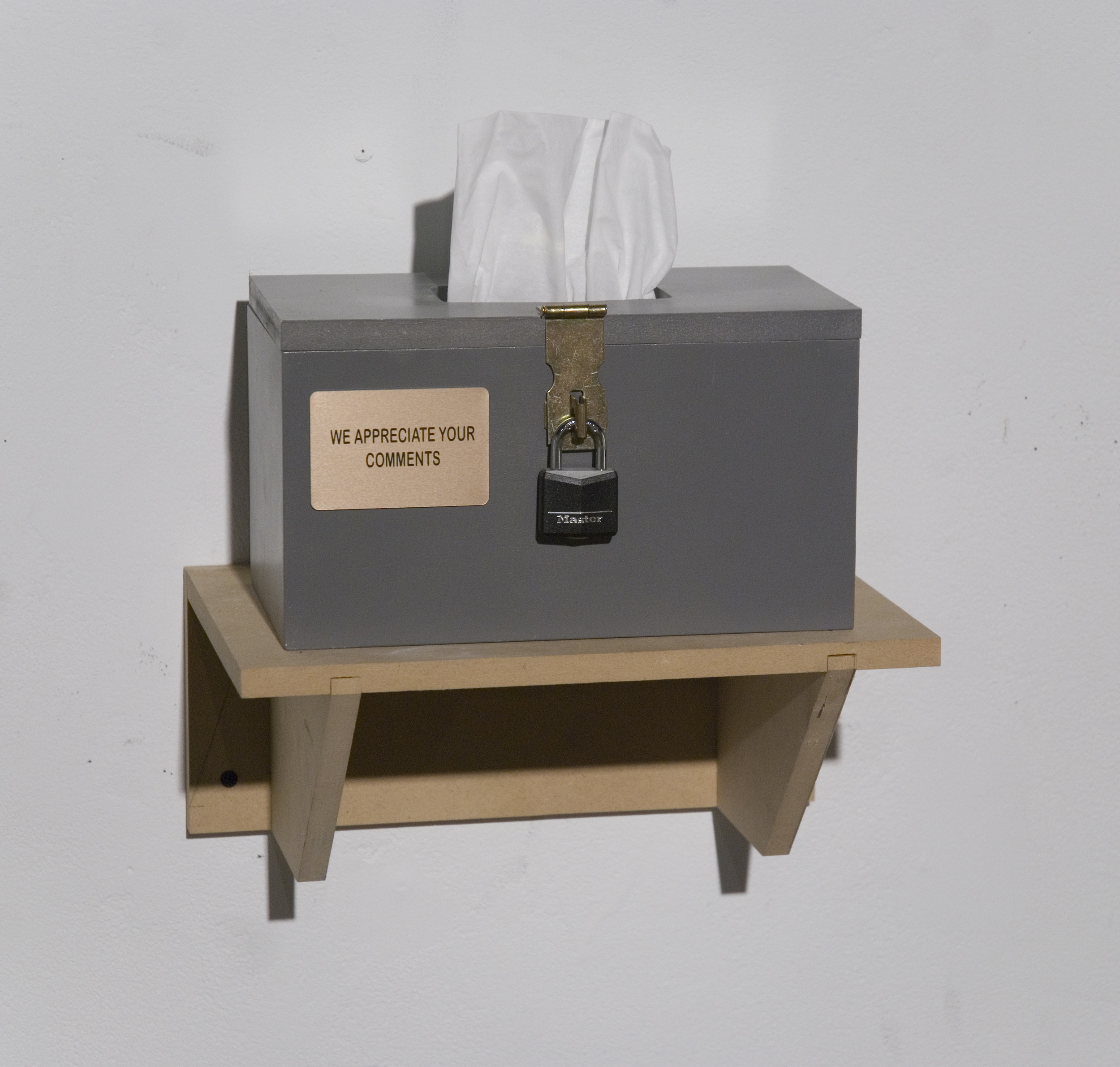 Tissue Box
10"x5.5"x5.5"
MDF, spray paint, brass, hardware, lock, adhesive, tissue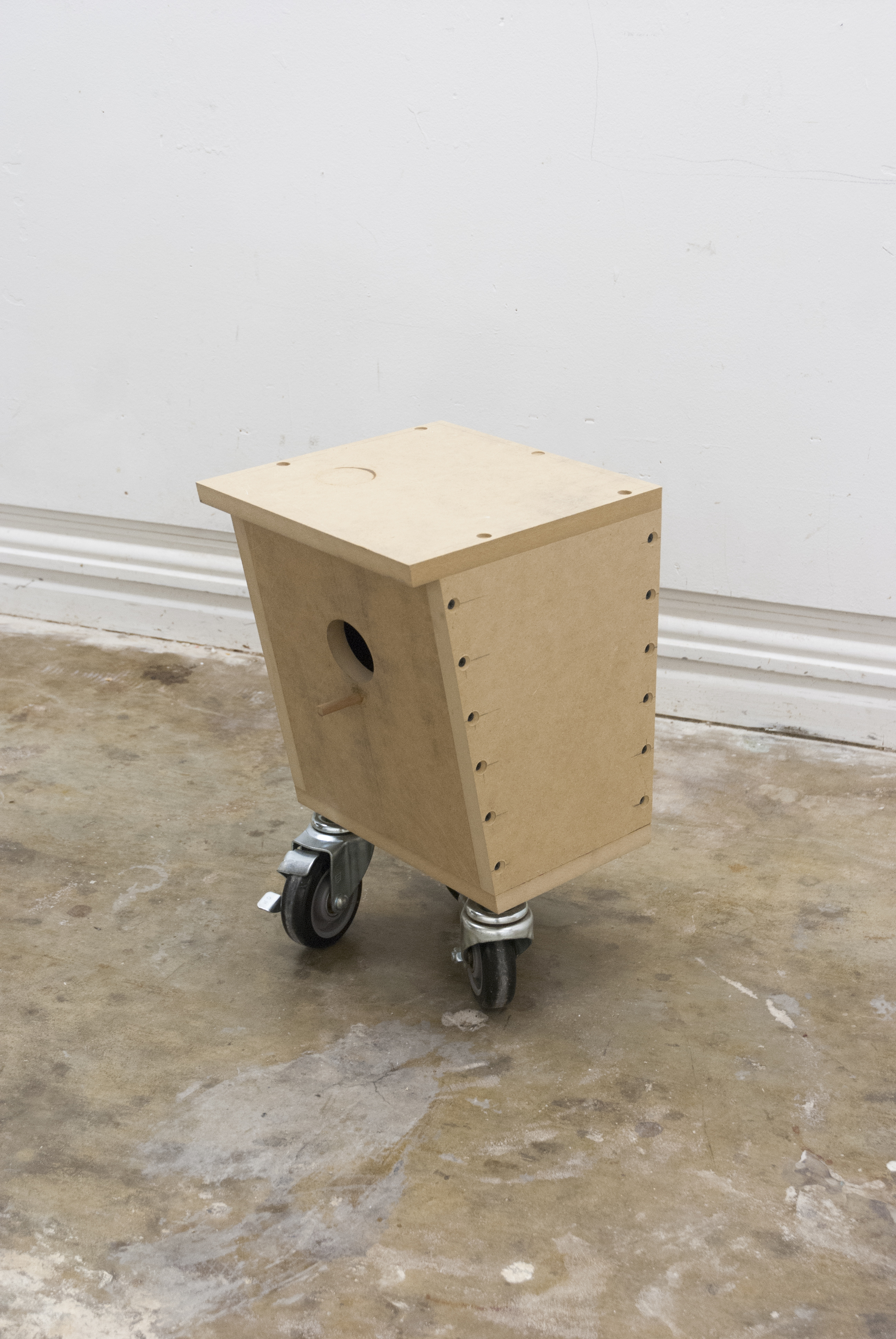 Birdhouse
2014
11.25"x11.25"x18.75"
MDF, hardware, casters, wood dowel
Box
2014
20.5" x 14" x 12"
Cardboard, packing tape, pine, masonite, plexiglass
Glove
2014
8"x5"x3"
Oil paint, cast bronze